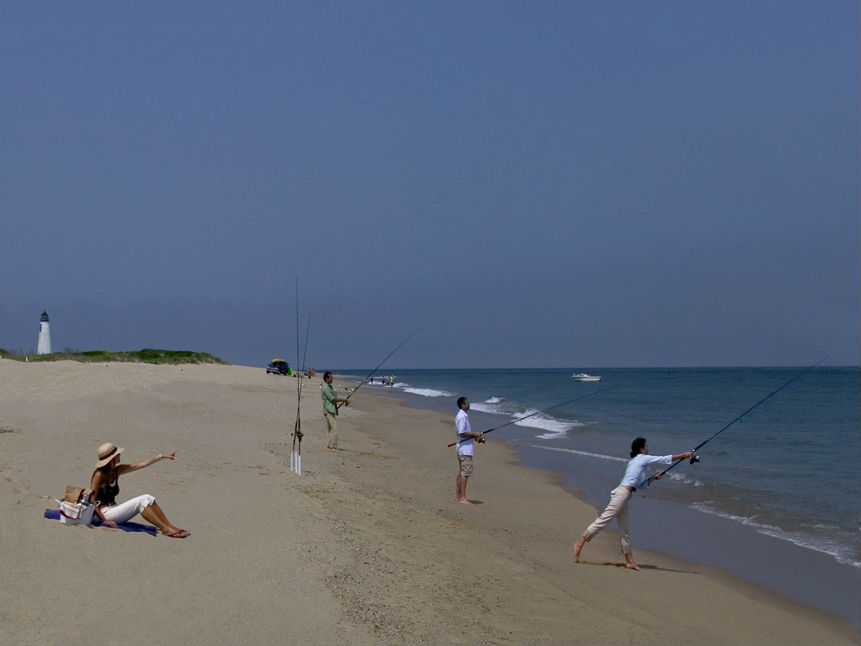 Girls' Getaways are always a great reason to visit Nantucket. Two of our own in-the-know girls from our Pre Arrival Concierge have teamed up to deliver a lovely itinerary for a perfect day on Nantucket. Read on to see what Katherine and Nikki recommend for Nantucket Insider...
Start the day with a scenic drive in 4-Wheel Drive Jeep, meandering through pastoral Polpis up to the East end of Nantucket. Stop for a decadent breakfast (or if on Sunday, make it brunch!) at TOPPER'S at The Wauwinet.
Let the adventure continue as you put your four wheel drive to the test with an over-sand drive to Great Point- only 3 miles past The Wauwinet. Be sure your rental jeep is equipped with the appropriate access sticker!
Once you're at Great Point, enjoy the magnificent beauty of this protected landscape and its native wildlife- birds, white tailed deer and herds of seals are common sights at Great Point. Fishing along the shoreline is a favorite pastime here.
No girls' getaway would be complete with a shopping expedition. Head to town for retail therapy in the charming and unique shops that line Main Street and its surrounding neighborhood. Don't miss the adorable Milly & Grace on Washington Street for ultra feminine dresses and accessories, including fun jewelry pieces to commemorate your fabulous getaway!
Every girls' getaway should include a spa session. Stop in at White Elephant Spa for treatments and then bask in the warm sun on the harbor side lawn or take in the comforts of the Relaxation Room. Nantucket Insider says to book the "Main Street Massage", a hot stone massage- perfect after all of your Main Street shopping!
For a fun and fashionable night on the town scene head to Lola 41 on South Beach Street. From sushi to salads, gourmet burgers, and a lively array of cocktails- there is something on the menu for every gal in your group.